[vc_row][vc_column][vc_column_text]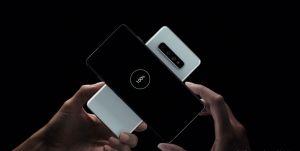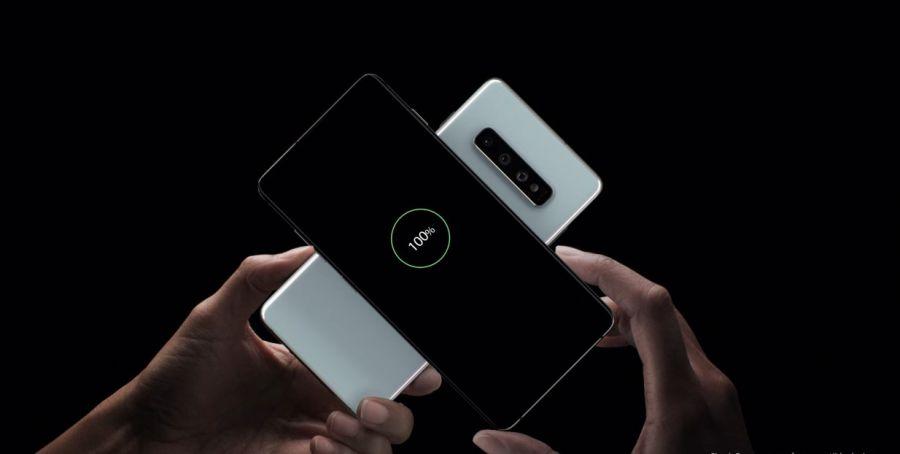 South Korean tech giant Samsung just made major announcement that might give a strong boost to the cryptocurrency mass adoption. The company confirmed that its new flagship smartphone Galaxy S10 features "a secure storage backed by hardware, which houses your private keys for blockchain-enabled mobile services."
The company did not provide any further details about the storage yet.[/vc_column_text][vc_column_text]
The new Samsung smartphone, the Galaxy S10, will include storage for private cryptocurrency keys, according to an official press release on Feb. 20.
Samsung announced the launch of its new phone today in Seoul, San Francisco and London, which includes the Samsung Knox function. Per the press release:
"Galaxy S10 is built with defense-grade Samsung Knox, as well as a secure storage backed by hardware, which houses your private keys for blockchain-enabled mobile services."
Ahead of the S10's release, rumors abounded regarding the phone's possible configuration and support for cryptocurrency wallets and DApps. Last month, images surfaced that allegedly portrayed a "Samsung Blockchain Keystore" on the Galaxy S10. The reportedly leaked photos featured an Ethereum (ETH) wallet option in the "supported cryptocurrencies" list. No such wallet was mentioned in today's press release.
Samsung is not the only major smartphone producer to have implemented crypto-related capabilities into smartphones. In May last year, Consumer electronics corporation HTC has unveiled "the first native blockchain phone," HTC Exodus, which will launch with support for multiple blockchains, including Bitcoin (BTC) and Ethereum networks and features Brave as its default browser.
In December 2018, Sirin Labs launched Finney, the 'world's first' blockchain smartphone.
[/vc_column_text][vc_column_text]
[/vc_column_text][vc_column_text]
[/vc_column_text][vc_empty_space][vc_video link="https://youtu.be/ZCfgkIyD9g0″ align="center"][vc_column_text]
[/vc_column_text][vc_column_text]Preorders for the Galaxy S10, Galaxy S10+ and Galaxy S10e begins on February 21. Pricing starts at USD 899.99 for Galaxy S10, USD 999.99 for Galaxy S10+ and USD 749.99 for Galaxy S10e, according to the company.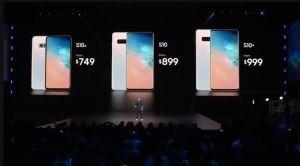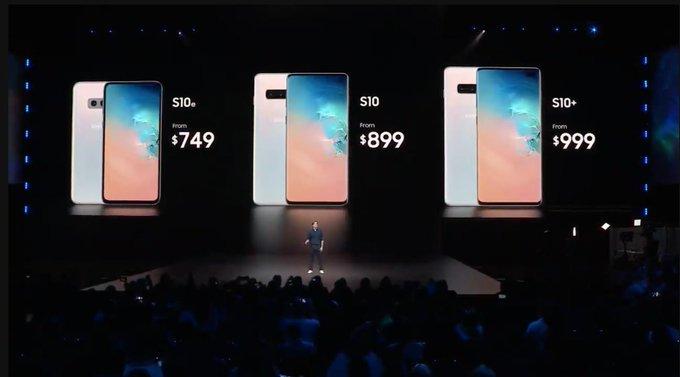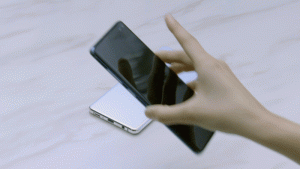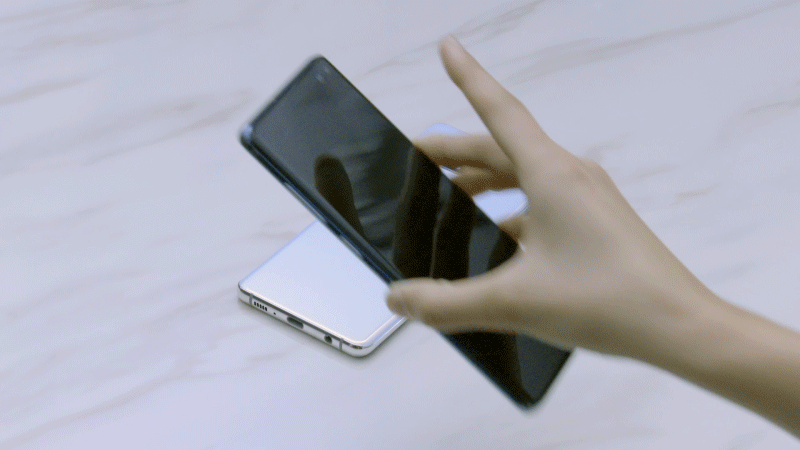 [/vc_column_text][vc_video link="https://youtu.be/ISjiJQGJ72o" align="center"][vc_column_text]Some other specifics and features of the Galaxy S10 series:
Galaxy S10 is made with Samsung's best screen yet, the world's first Dynamic AMOLED display
Ultra Wide Lens: A first for the S Series, Galaxy S10 offers an Ultra Wide Lens with a 123-degree field of view, like the human eye.
Samsung introduces Wireless PowerShare on Galaxy S10, making it possible to easily charge Qi-certified smartphone devices and even compatible wearable devices.
Smartphone supports 5G networking technology, which allows "to download a full season of a TV show in minutes."
The new AI software on the Galaxy S10 automatically optimizes battery, CPU, RAM, and even device temperature based on how you use your phone, and continues to learn and get better over time.
Galaxy S10 comes with Intelligent Wi-Fi that allows for an uninterrupted and safe connection by seamlessly switching between Wi-Fi and LTE, as well as alerting you of potentially risky Wi-Fi connections.
You will get the largest storage capacity available on a Galaxy device—the S10+ even comes with 1TB of built-in storage –and the ability to add an additional 512GB microSD card for up to 1.5TB.
Read the Original Article here.
[/vc_column_text][/vc_column][/vc_row]