Monero (XMR) project lead Riccardo Spagni and Litecoin (LTC) creator Charlie Lee are seen here taking a picture here. This could be see as some to be tentative baby steps in the direction of potentially bringing their two coins together. Spagni posted the tweet above today. Check out the tweets from Lee below, where he expresses clear interest in making this move happen. They would be proposing on-chain atomic swaps, where two different coins can theoretically be exchanged in a secure and instant manner. On-chain atomic swap technology is set to revolutionize the current crypto industry, as it was enabled by the recently enacted SegWit changes that Litecoin first tested and Bitcoin finally adopted late last year. Lee went on to elaborate on his ambition to see Monero's unique anonymity and fungibility complement Litecoin's liquidity. Lee has previousl expressed his desire for Litecoin to have privacy characteristics.
Although @fluffypony was kidding here, I think it would be good for Litecoin and Monero (2 of the top non-scam coins 😄) to work together. A while back, I proposed to him that we work on making it easy for people to do on-chain atomic swaps of LTC and XMR in a decentralized way. https://t.co/idDn7Dmzf7

— Charlie Lee [LTC] (@SatoshiLite) January 27, 2018
Of course, it will take some work for atomic swaps to work properly on Monero and it's up to Monero devs and community to decide if this is a good idea.

If this happens, I think it's going to be huge, but no longer an unexpected surprise. 😛

— Charlie Lee [LTC] (@SatoshiLite) January 27, 2018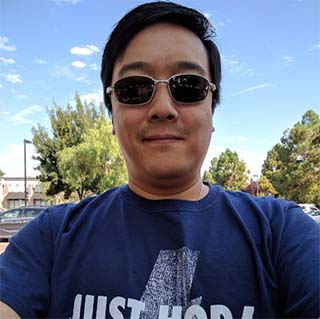 Recent Litecoin Issue:
Charlie Lee recently made headlines with his move to separate his own financial interests from the Litecoin community by selling his entire share of Litecoins. This was widely seen as him abandoning his own coin. Selling his stash was a PR move that turned very wrong for Lee in the fickle world of crypto. Lee had previously been seen as providing a strong guiding hand for the crypto community as a whole by overseeing the implementation of SegWit on Litecoin and later Bitcoin. This was a feat that involved persuading the interests of large mining operations. Much of the goodwill he had built up was brought down by accusations of self-interest and of losing faith in his own coin.
It would not be the first time that Charlie Lee has reached out to other coins for cooperative opportunities. He previously helped saved an ailing Dogecoin through allowing the two coins to be mined together. This was in the early days of pool mine swapping, where mining pools would switch to mine the most profitable coin at that precise time. Litecoin was able to offer Dogecoin a life raft while also introducing the insular community to Litecoin and the wider world of crypto.
If the Monero partnership goes ahead, it would save a lot of development time for Litecoin, which has its own foundation, to which Lee contributes. Yet, in turn, the development burden mentioned in Lee's tweet would also fall to Monero as well.
Are you a Litecoin owner? Would a partnership with Monero be something you would like to see? Let us know in the comments below!